MS Maschinenbau  u. Vertriebs GmbH
Our offer for you
Development, production and distribution of sawmill machines

Complete service for setting up entire production lines

Repair, overhaul and trade of used sawmill machinery
Experience provides security
For 35 years, MS-Maschinenbau GmbH has concentrated on the development, manufacture and sale of high-performance sawmill machines. Many years of our own experience in the weak wood sawing sector allows us to quickly recognise and practically implement technical problems and innovations. Exclusively experienced employees are engaged in problem solving for all areas of sawmill technology.
Sawmills of different sizes let themselves be competently advised by MS-Maschinenbau GmbH when putting together the right production line in each case. Due to our very wide range of machines, we can cover the needs of modern sawmills completely with machines from our own production. This complete offer is interesting worldwide.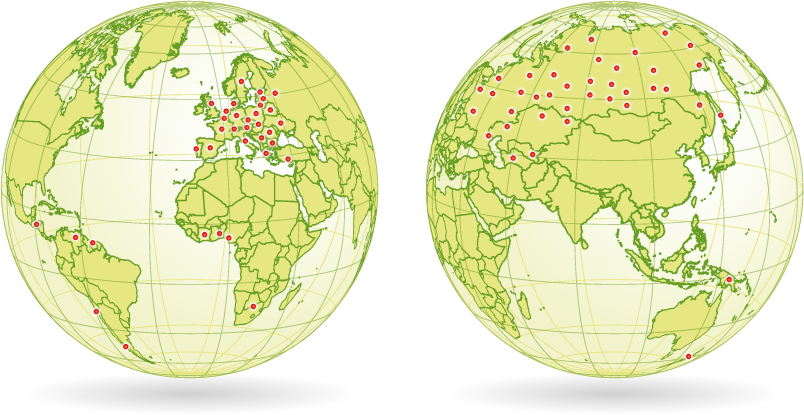 Working internationally for our customers
Extremes – so what! Machines and systems from MS-Maschinenbau GmbH are particularly characterised by robustness and high reliability. They work under the toughest environmental conditions. Whether at -50° C in Siberia or at +50° C in Papua New Guinea, at 10% relative humidity or at 100% – you can rely on our machines.
Save costs – process more wood
MS machines are specially designed for logs up to 45 (72) cm in diameter. This means that wood that you could not otherwise process optimally can now be used as valuable slats and boards. All machines are designed and manufactured in Fischbeck.
Practical experience is constantly flowing into the well thought-out design of our machines. The many years of reliability result from the expert processing of first-class components. Only parts from well-known manufacturers of high quality are used. Cost-effective assembly and thus quick readiness for use continue to distinguish our machines.
Used, tested – like new!
If you are interested in used machines, we are also your competent and knowledgeable partner here. We constantly have 80 to 100 used sawmill machines in stock, all of which are expertly repaired and overhauled by us and ready for immediate operation. You are sure to find a machine or even a machine system that suits you here in excellent quality at favourable prices. Of course we also accept used machines from you in payment. Please talk to us about this.